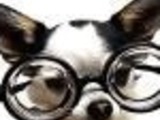 Sometimes you can get this as street food in Latin America. Sometimes it is combined with Natilla De Pina (Pineapple Custard) for a very elegant dessert--with the custard filling the center of the pineapple ring and fresh mint garnishing the plate.
Directions
Pre-heat the broiler (this can also be made on an outdoor grill).
Using a large, sharp knife, cut off the leaves of the pineapple; slice a bit off the base so as to make it steady; and then, slicing from top to bottom on the bias, remove as much of the 'eyes' as possible.
Turn the pineapple on its side and slice it into 1/2" rounds.
Using a paring knife or a biscuit cutter, core the slices.
Arrange the pineapple rings on a sheetpan covered with foil.
Or, drain a can of pineapple rings and place them on the sheet pan lined with foil--but it won't be as much fun.
In a small bowl, mix the remaining ingredients together.
Brush the pineapple with half the mixture and broil it for about two minutes.
Carefully turn the slices, coat the second side with the glaze and broil that side until carmelized and bubbly.
Enjoy!
Most Helpful
Quick and easy, particularly if you use the canned pineapple slices, which I did. I'm sure that with fresh pineapple it would be even better. Even though others might feel this was overly sweet, I thought it was just right for me. I served these warm straight from the oven and was hoping for leftovers, which I didnt get! Made for ZWT4.

Sweet and syrupy good. I did this with chunks of pineapple rather than slices, in the broiler. The quantities of the recipe ingredients were in proportion for me. This is quite sweet. I think if you did an entire large pineapply, it would be more like 8-10 servings.

Obviously personal taste is EVERYTHING... others adored this and yet we found that it didn't work for us. It was really too sweet and too buttery (even though I tried to drain it off a bit) I used a decent sized fresh pineapple and followed the directions as stated. Four adults ( DH, 2 guests and myself) tried it and all tried to be polite, we chalked this one up to experience... C'est la vie, what is a total hit for one person sometimes really doesnt do it for another, what a pity becuase I adored the ingredient list. Please see my Rating System: sadly 2 stars for us... I hate to give a low review but hope that you appreciate the honesty. It's always good to try. PLEASE DO try this for yourself, obviouly this IS a hit with others. Thanks!