flower7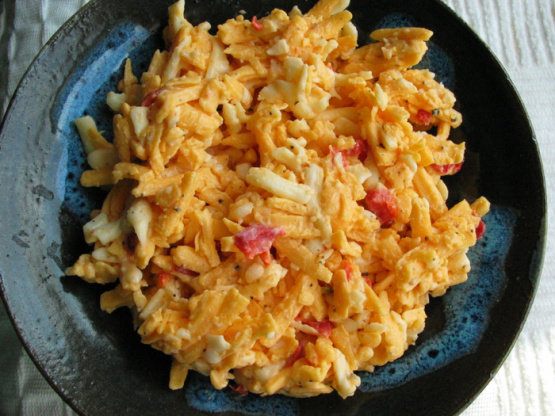 I love cheese, so when I was watching a show on the food network and saw this... my mouth watered! It looked delicious! BTW, did I mention that I love cheese?!

Fabulous! I cut the recipe to two servings (the garlic & onion amts were a little weird but I just used a shy measure of 1/8 tsp each). The jalapeno cheese I had was pretty spicy so I only used a splash of hot sauce (I also didn't have green hot sauce so used what I had on hand - Cholula brand.) I spread some of this on a slice of crusty Italian bread and baked in the oven until melty; it made an *awesome* open-faced toasted cheese sandwich. Thanks for sharing!
In a medium bowl, mix all ingredients well and refrigerate for 30 minutes.