Pilgrim's Sandwich Spread
Madson7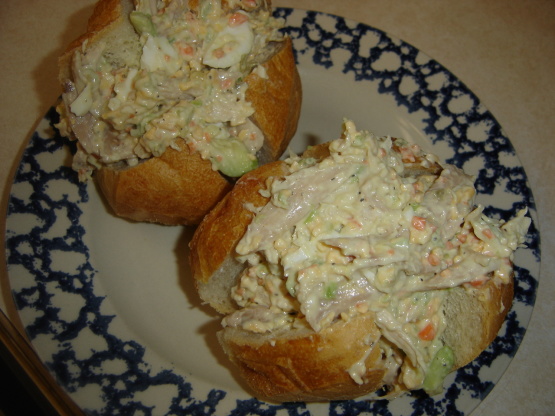 This is an adaptation of a recipe originally attributed to PREM (a 1940's - 1950's) competitor of SPAM. The meat can be whatever you have leftover -roast beef, roast pork, ham, turkey, chicken, etc. Choose your cheese (cheddar, swiss, colby etc) to match your meat.
Chop chicken (meat) in food processor.
Grate carrots, celery and cheese.
Chop onion and egg.
Combine all ingredients with enough mayonnaise to bind, mixing well.
Refrigerate for about four hours, then mix well again.
Serve as sandwiches or on crackers.