Pikelets - Good Old Aussie Ones
Peter J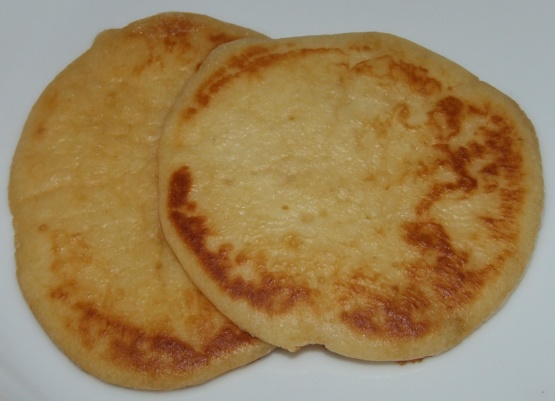 This is a recipe from a collection of hand me down recipes for good old fashioned Aussie cooking. I have no idea where this recipe originated. My mother always used soured milk to make light tasty pikelets.
Sift the flour, salt and bicarbonate of soda together into a medium sized bowl.
Make a well in the centre, add the sugar, egg, soured milk and the melted butter.
Stir gradually, drawing in the flour from the sides, to make a smooth batter.
Put tablespoonfuls of the batter on to a hot, greased griddle or fry pan.
If the batter thickens while cooking the pikelets just add a little more milk.
Use enough milk to make the batter the original consistency.
Cook each pikelet until bubbles appear on top and brown underneath.
Turn the pikelet to brown the other side.
Continue until all the batter is used.
Serve with strawberry jam and cream.