Pikelets (Australian Pancakes)
Prep 15 mins
Cook 15 mins

Unlike American pancakes, the Australian pikelets can be purchased ready-made in grocery stores. You can eat the cold or hot and they are typically topped with cream, jam, fruit or butter and sugar! They are handle for snacks and lunches. I found these on an Australian website. Enjoy!
Directions
Sift together flour, salt and baking soda into a large bowl.
Place milk, egg, sugar, butter and vanilla in the center of the flour mixture.
Beat until smooth and a thick pouring consistency.
Heat greased frying pan over medium high heat. Drop batter by the spoonful into pan.
Cook until you see bubbles appear.
Turn the pickelets over with a spatula and continue cooking until the underside is light brown.
Remove from pan and place on a cloth or between layers of paper towel to cool.
Reviews
Most Helpful
Holy pikelets batman! These were soooooo good. I loved how fluffly they became while cooking. They were very flavorful, too, with addition of vanilla and butter. Yummy. I subbed the rice milk for milk and it worked beautifully. My kids will request these pancakes often! Made for ZWT8 Australia/NZ regions. Thank you mate!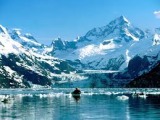 Delicious pikelets! Slightly sweet and so buttery, yet light and fluffy. Heated some orange marmalade mixed with blueberries for the topping - perfect - thanks for sharing the recipe! Made for ZWT8, Chefs gone WILD!

These are some tasty little pikelets Nif. I enjoyed them very much, served with a little maple syrup and wrapped around candied hot bacon. To die for. The pikelets were flavorful, light and tender, just perfect. Made for the Fearless Red Dragons - ZWT8 - Australia