Prep 20 mins
Cook 20 mins
These tasty appetizers are both kid- and adult-pleasers. Your choice of sausage and mustard will affect the final results, so be sure to check out the many options available and choose your favorite. These are great for football and holiday parties.
4 tablespoons all-purpose flour
3⁄4 lb puff pastry, defrosted if frozen
1 lb small sausage links, no more than 1/2-inch thick (cut into 1 1/2-inch to 2-inch lengths)
2 tablespoons Dijon mustard
1 egg, beaten with 1 T cold water to make an egg wash
Directions
Preheat oven to 425 degrees.
Lightly dust a work surface with flour and roll out the puff pastry to about 1/8-inch thick.
Cut the dough into small triangles 2 inches wide along one side.
Brush the sausage pieces with the mustard.
Place a sausage along one edge of the puff pastry and roll it around the sausage.
Brush with some of the egg wash and sprinkle with salt and pepper.
Repeat with all the sausages and puff pastry triangles.
Transfer to a parchment-lined baking sheet and bake for about 20 minutes.
Serve warm.
Makes about 24 appetizers.
Most Helpful
We made these with hot dogs and rather than triangulate the dough, we rolled it over the dogs and sealed with the egg wash as directed making them super simple to assemble. We made half with mustard, half without. Both ways were quite yummy. Thanks for posting. :)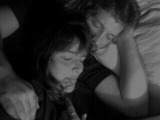 i used breakfast sausage which worked ok vey rich it filled up mr picky they could be a little greasy for some people cooked that way me,not mr picky we didnt use the mustard again mr picky with little smokies i think they would be good also zaar tag 8 dog gone stars they do not work

It was yummy. My boyfriend liked it a lot more than I did though. Maybe this recipe could use more sugar or something.. I felt like it was a little bit lacking. That's probably because i'm used to making yeast breads though.