Pierre Franey's Riz Creole
Prep 10 mins
Cook 17 mins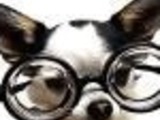 M. Franey offered this recipe for those of us who like our rice cooked separately from our Jambalaya. It's an interesting way to make the rice, though don't try if you don't have a good, heavy sauce pan to make it in.
Directions
Bring the water to a boil in a heavy sauce pan and add salt and rice.
When the water returns to a boil, allow it to boil vigorously for exactly 17 minutes (these French chefs!).
Drain in a colander; run under very hot water and drain again.
Add the butter, salt and pepper to taste, sprinkle with the lemon juice and toss until the grains are coated.
Voila!
Most Helpful
Perfect!
And to think...I thought I knew how to cook rice! Made for PRMR and will continue to do so the rest of my life.

So simple and so much flavor. I had shrimp with lime juice tonight so I added lime juice to this rice instead of lemon. It was throughly enjoyed. I can't imagine why I have not done this before but I'll sure do it again.