DayJahView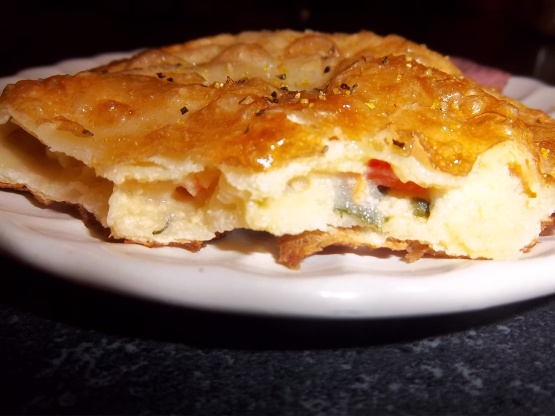 Pierogies are very versatile as far as the filing goes and can be served as a main dish or as a side. Don't be afraid to experiment a little. As with all my recipes, I try to sneak in as much nutrition as possible and keep to my low or reduced fat goals without sacrificing taste. Just remember, a little can go a long way!

YUM! These were crispy, filling, and delicious. It seems like there are endless opportunities for adding / deleting ingredients with these keepers. I didn't have tofu on hand, so didn't use it, but they came out great. Thanks for posting.
Peel, cut boil and drain potatoes. While hot mash with cream cheeses. Add next six ingredients and seasoning. Cover with plastic wrap and set aside while making dough. To make the dough melt the butter and warm the milk and mix with remaining ingredients and form into a ball. Roll half the dough on a generously floured surface and cut into 3-4 inch circles. Place one tablespoon of filling in center of half the circles. and wet the edges with water. Place a circle on top and pinch edges together tightly. Boiling approximately two minutes and drain on paper towel. Transfer to waxed paper to dry completely. Heat canola oil and fry until golden brown on both sides (turning once). Drain on paper towel, add additional salt and pepper to taste. Serve while hot being careful not to burn your mouth as inside filling is very hot. Enjoy!