Pie Topping (For Store Bought Pies)
dojemi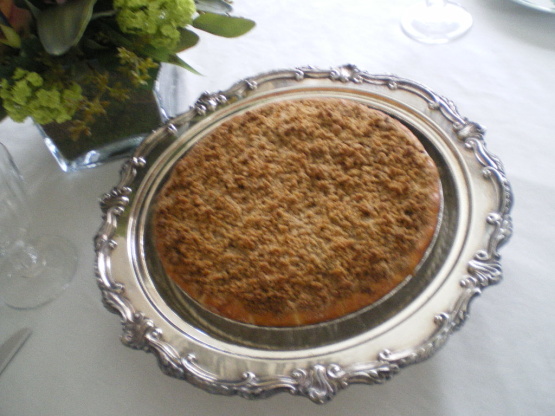 This is a great topping for store-bought pies of any kind to bring it over the top. Try it on your homemade (pre cooked) pies too. I've never used it on a crustless pie but I suspect it would work just as well.
Mix together the dry ingredients making sure it's all combined.
Add the butter until it becomes crumbly.
Place it on top of the pie and, with the tines of a fork, spread it over the entire top of the pie.
Bake at 350 degrees for 20-25 minutes (keeping an eye on it so it doesn't burn).