gailanng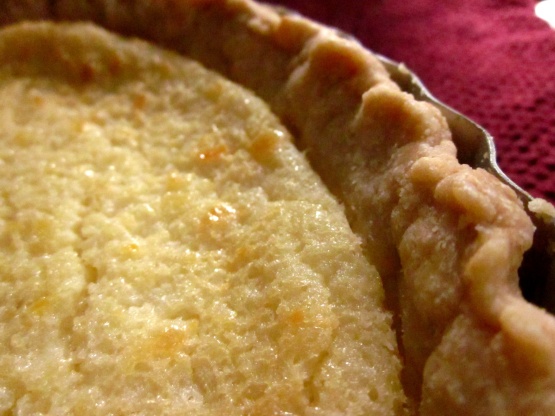 My family has used this recipe for years, it has even won First Prize at our local fair, many times. I hated to post this but I could not find another like it. I use Vanilla Cream Pie/Chocolate/Coconut/Banana Cream Pudding for the filling, every holiday :) Note: I just tried this crust with Chicken Pot Pie and ummmm just the best This will make 3 each 8" crust or 2 ea 9" crusts. When I take the time to make crust, I make extra, I roll it out between 2 sheets of wax paper and place in the large tupperware (about 2" high) flat bowl and place in freezer...then when I want to make a pie, I can do so in a hurry!

Everyone, I would like you to meet an incredible Pie Crust that didn't leak or crimped edges that didn't melt flat in the oven. Pie Crust, meet everyone.
Using a pastry cutter, or fork and knife, combine flour shortening to resemble small peas OR do what I do, using my Kitchen Aid Mixer, mix until mixture resembles small peas. Do NOT over Mix.
In a separate bowl, mix balance of ingredients.
Add egg mixture to shortening and flour, until mixture forms together.
DO NOT over mix.