SimplyME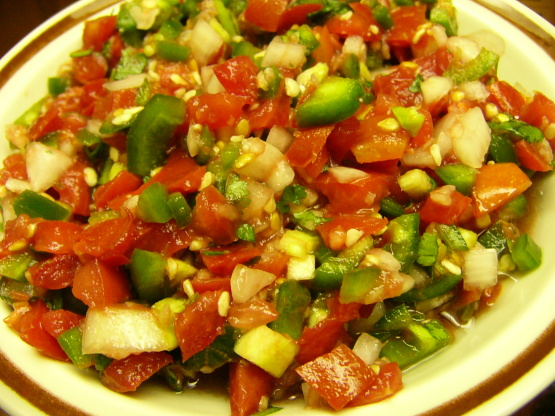 This fresh salsa is sometimes known as 'tale of the rooster'. I think it must be because of the lovely colors. You can vary the hottness of this receipe by adding more jalepenos or less, but this is, by definition, a VERY hot salsa.
Coarsely chop the jalepenos (food processor is best).
Add the onion; coarsely chop.
Leave the jalepenos and onions in the bowl.
Cut each tomato into four pieces and chop.
Pour into bowl; stir in seasonings.
Chill at least two hours before serving; overnight is better.
Before serving, pour off liquid.
Liquid can be used to season Mexican dishes.