Pickled Tomatoes With Jalapenos
Ambervim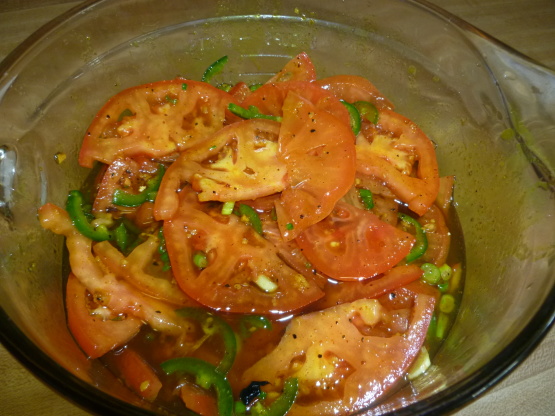 This recipe is from Food and Wine. It's a side dish with immense flavor which goes well with simply grilled beef, pork or fish. Serve with crusty bread to sop up the ginger-cumin-scented tomato juices. The prep time does not include the pickling time.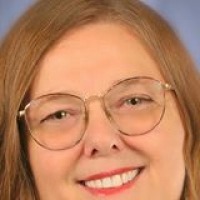 This is a unique, interesting and good flavor. It would be an excellent side to a bland meal. Would be good over rice, on top of fish, chicken or pork. I had a ridiculous amount of sliced tomatoes left over from a fund raising event at church. You could also make it with chopped tomatoes. Next time 1/2 the oil and replace it with white vinegar.
In a medium saucepan, bring vinegar, brown sugar and salt to a boil, stirring. Remove from heat.
In a medium skillet, heat oil. Add garlic, ginger, mustard seeds, pepper, turmeric, cumin and cayenne and cook over low heat until fragrant, about 2 minutes. Carefully pour the hot oil mix into the vinegar mixture.
In a large, heatproof, non-reactive bowl; combine tomatoes, scallions and jalapenos. Stir in hot pickling liquid. Let stand at room temperature for 4 hours, or refrigerate for 8 hours.