Adapted from East Meets West With Ming Tsai! Love it! Cook time is chill time.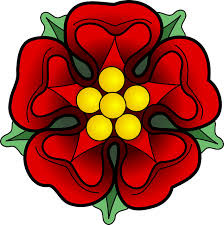 Very good recipe, however, it is easier and faster to use a Japanese pickle press (available on the net and rather inexpensive). Of course the press can be used to make Japanese pickles from cucumber and other veggies. This press is good when making eggplant Parmesan and removing moisture from firm tofu. The salted veggies, once rinsed, come out crispier than if just sliced and eaten. I mostly use cucumbers, Napa cabbage, bell peppers (red is nice) and kale or shiso leaves. Once I put them in a jar with some vinegar and water and refrigerate them, they are great. Because one would not use a lot of ginger when making this recipe with a press, one should put some celery or other coarsely cut veggie in the bottom in order to screw the top down to provide enough pressure. One may also want to put a small amount of honey or agave in with the finished product. It is a nice touch. : )
2

cups rice wine vinegar

1

tablespoon salt
1⁄2 cup sugar

1

small red beet, peeled and halved
1⁄2 tablespoon peppercorn (white or black)

2

thai bird chiles

2

cups fresh ginger, slices peeled (1/8-inch thick)
Combine everything but ginger in a saucepan and bring to a boil.
Add ginger and turn heat down to a simmer for 1/2 an hour.
Take off heat and let stand until cool, about 1 hour.
Place in a jar and refrigerate overnight.
Will keep for up to 1 month. Enjoy!