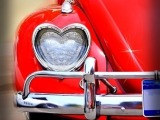 This pickled garlic recipe is so easy. Great for gifts too!!! Enjoy :) Takes one month to age to perfection.
3 heads garlic, separated into cloves and unpeeled
Directions
Place garlic into a small jar with tight fitting lid.
Add white vinegar and sugar to cover, adding 1/2 teaspoon of sugar for each 1/2 cup of vinegar.
Refrigerate for 1 month before using.
Keeps indefinitely.
Most Helpful
Made 2 jars today and put a big sign on them "do not touch till june " lol I will rate it after since I havent tasted or used it yet. Made for Aussie swap 15
this is a great way to preserve garlic and keep it from sprouting- just place everything in the jar and forget about it for a month. very convenient to have in the fridge.