KellyMae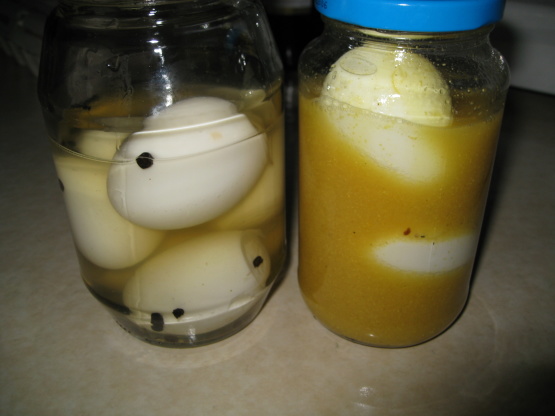 Mom always made these pickled eggs and her's were the best of any I had ever tasted.
Boil the eggs for 8-10 minutes;let them completely cool and then peel.
Place eggs in a large sanitized glass jar.
Combine the remaining ingredients and boil the brine for 5 minutes.
Allow the brine to cool for a bit and then pour over the eggs.
Cover tightly and let stand for 5- 7 days before using.