Mandy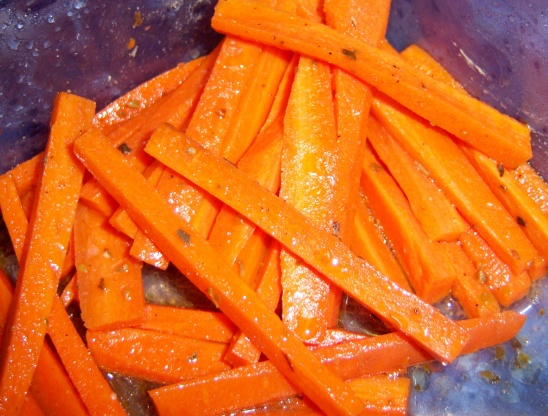 Can't remember where this one came from, but it's easy, refreshing and good! Garlic can be toned up or toned down. The leftovers are absolutely delicious on a sandwich in place of a slaw. And it's something a little different, when you get tired of your regular salads. Please note: cooking time does not reflect chilling time.
The original recipe says to cook the carrots in a small amount of water until crisp/tender and drain. Sometimes I do, sometimes I don't. Depends on how crunchy you like your salad.
Place carrots in a serving dish.
Combine remaining ingredients and whisk together well. Pour over carrots, cover and chill for several hours or overnight.
Be sure you serve with a slotted spoon.