Bergy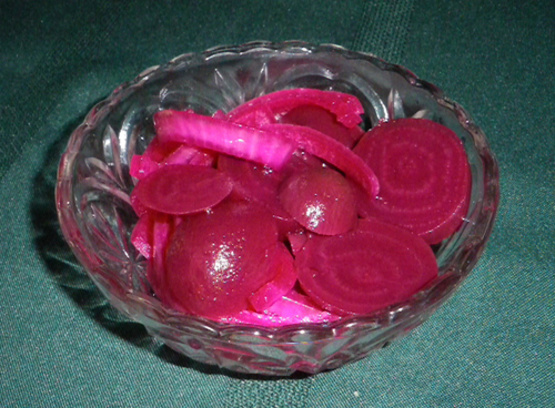 This is a recipe I got from my sister. I always lose it and phone her every year to get it again. Now it should be easier to find!! I like this recipe as there is no water in it and just the right amt. of sugar and spice.
Boil beets until tender.
Peel in cold water.
Drop into hot sterilized jars.
Boil brine for 1 minute.
Pour over beets and seal.
Note: I usually put spice in a tea ball and discard the spice after boiling.