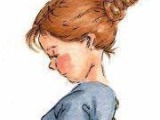 These pickles are very popular in Mennonite country! Tasty and a real summer treat. Preparation time depends on how quickly you can pick and husk the corn! Cook time is approximate
2 quarts baby corn, immature field corn ears picked when only 2 or 3 inches long
1 cup water
2 cups sugar
2 cups vinegar
2 teaspoons salt
1 tablespoon pickling spices, in a bag
Directions
Husk and boil corn for 4 minutes-- no longer than that.
Pack into hot jars and cover with syrup made by boiling other ingredients 5 minutes.
Seal in jars according to manufactuers instructions.
Most Helpful
Pickled baby corn is lovely. I make mine a little differently: I use equal parts water, vinegar and sugar for the brine and don't put in the pickling spices - I like the clean, plain flavour of the corn. Also I am sure to sterilize the jars, and once sealed, pop them back into the boiling water for 10 minutes (250ml jars) just to be safe.