BarbryT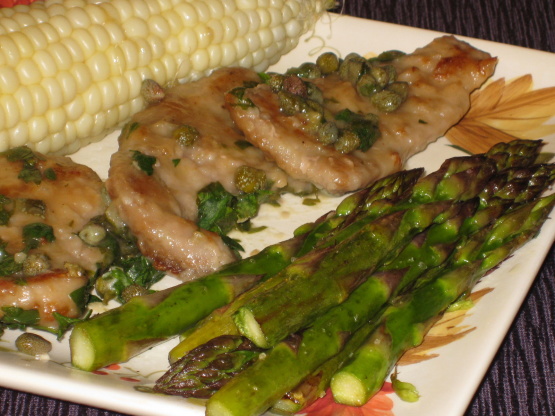 This delicious veal recipe was demonstrated at a cooking class I attended. Delish!
In a pie pan combine flour, salt and pepper. Dredge veal in flour mixture.
In a skillet heat oil over medium high heat until almost smoking.
Place veal in hot oil, cook one side for 2-3 minutes or until browned, turn and cook other side.
Add wine and lemon juice and allow to reduce for about one minute or so.
Add capers and parsley.
Serve veal with sauce.