Derf2440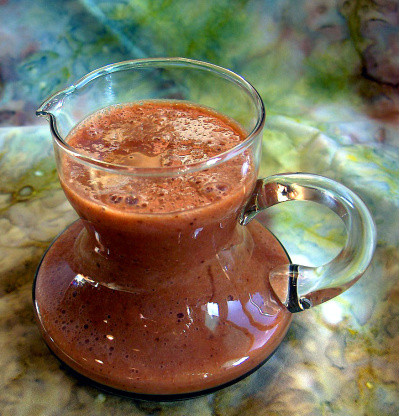 Posting this to save and try later. From our local paper.

This was nice and light. I did make one mistake: I somehow thought it called for tomato sauce, not tomato juice. So I just went ahead and made it with the sauce anyhow, as I like a thicker dressing. Didn't seem to have a real "kick" to me. Very mild spicyness, but that was fine. I do like the low calorie count and will probably make again and play with it a bit. Thanks.
Put tomato and garlic into food procesor and puree.
Add remaining ingredients and blend until smooth.
Transfer to a jar and refrigerate. Whisk before using. Makes 2/3 cup.