Picante Meatball Sandwiches
It's quick and easy. Tastes great!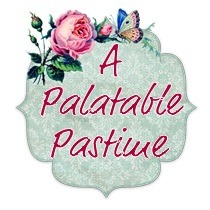 These were really easy to make, and I think the crushed chips made the meatballs turn out ever so tender. Even with all the flavor in the salsa, something seemed to be lacking. I wonder if some extra garlic might bring the flavor out more. I also think I would prefer these folded up in a nice warm flour tortilla or chewy French bread instead of the bun I used, as the overall texture with the tender meatballs and soft bread was just a little too...soft. It would have been nicer with more substance. Thanks for posting!
Preheat oven to 350.
Combine beef, 1/2 cup picante sauce, chips and egg.
Shape into meatballs (approx 15-18) and put into a baking sheet with sides.
Bake 10-15 minutes or until meatballs are cooked through.
Meanwhile:Warm up remaining 2 cups of picante sauce in a skillet, heating to simmer.
When meatballs are done add them to the skillet of picante sauce and let them simmer for 10-15 minutes.
Serve on hoagies with lettuce and cheese.
I like to have these along with a side of tortilla chips and cheese sauce.