Picante Cranberry Meatballs
Bobtail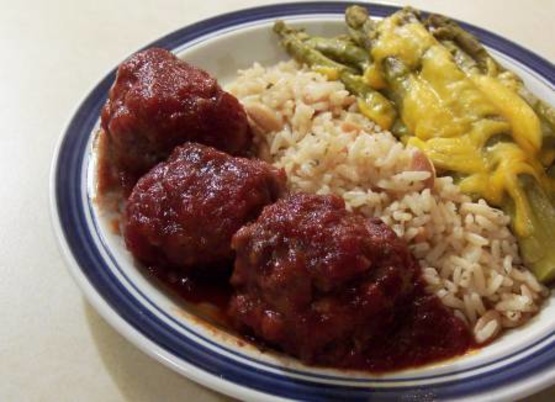 From Marge Wyse, grand prize winner of the Country Woman recipe contest in 2003!

I thought the salsa overpowered the other flavors a bit for me.
MEATBALLS: Combine first 7 ingredients in a bowl.
Add crackers and mix; crumble beef over mixture and combine well.
Shape into 1 1/2 inch balls and brown in a lightly oiled skillet over medium heat.
Transfer to a greased 9 x 13 inch oven proof dish.
SAUCE: Combine ingredients in a saucepan.
Cook and stir until cranberry sauce is melted& mixture is heated through.
Pour over meatballs.
Cover and bake in preheated 350°F oven for 30- 35 minutes or until meat is no longer pink inside.
Serve as an appetizer or over noodles/rice.