Phyllo Tortes With Honey Cream
2Bleu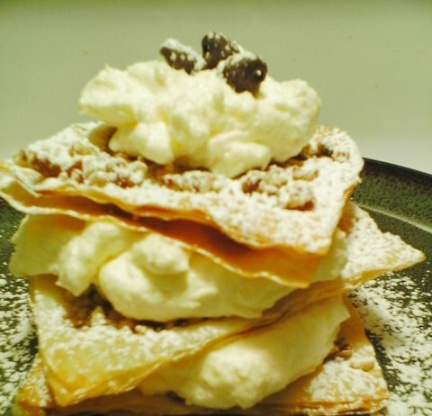 from Above & Beyond Parsley... Food for the Senses Time includes chilling time.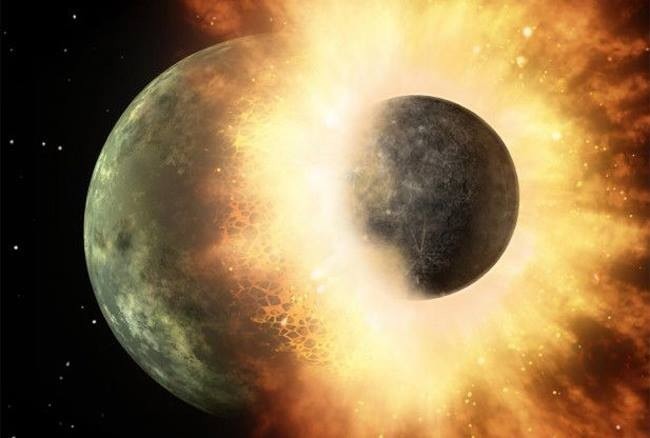 Top Review by 2Bleu
Although I omitted the chocolate glaze for personal preference, This dessert was spectacular! You see these offered in fine resteraunts, and would never expect that they are not that difficult to make at all. This dessert is not heavy. The honey cream is light and refreshing and compliments the crunchiness of the phyllo perfectly. If you like chocolate, then you should definitely go with the glaze as well. I can see making the phyllo in triangle shapes like tortillas, or rolled up into small 'phyllo pecan sticks', and serving them with a bowl of honey cream in the center for all types of gatherings. Thanks for a keeper! :)
Unfold phyllo. Lightly brush 1 sheet with some melted butter. Top with another phyllo sheet, brush with butter and repeat, using all phyllo and all butter. Cut phyllo into 6 strips. Cut each strip into fourths, making 24 pieces total.
Using a spatula, transfer phyllo to baking sheets. Combine ground pecans, 2 tablespoons sugar and 5 teaspoons boiling water. Sprinkle over pastries. Bake at 425 degrees for 4 to 5 minutes. Cool on baking sheets on wire racks. (May store pastries at this point in container at room temperature for 2 to 3 days.).
For honey cream: In a small saucepan, combine half-and-half, honey and cornstarch. Cook and stir over medium heat until thickened. Cook and stir 2 more minutes. Remove from heat. Gradually whisk about half of hot mixture into beaten egg yolks. Return mixture to saucepan. Cook over medium heat until thickened, stirring occasionally. Add Grand Marnier. Transfer to a medium bowl, cover with plastic wrap and chill for about 4 hours. Before serving, beat whipping cream until soft peaks form. Fold into honey cream. Set aside.
For glaze: In a double boiler, melt chocolate and butter over low heat, stirring constantly. Remove from heat. Stir in sugar and vanilla until a coarse meal forms. Stir in 2 teaspoons hot water. Add in 1 to 2 teaspoons additional hot water, 1 teaspoon at a time until glaze is of drizzling consistency.
To assemble: Place 1 phyllo square on each plate. Spread each with about 2 tablespoons honey cream. Top with another phyllo square and more honey cream. Top with a third phyllo square and a dollop of honey cream, then drizzle chocolate glaze over top.