Philly Christmas Bundt Cake (Fruitcake)
maulma01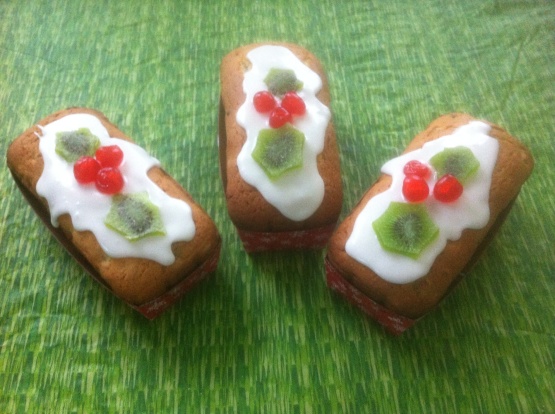 This recipe is similar to a fruitcake but much lighter. The texture is more like that of a pound cake. My mom got it from a Philadelphia cream cheese box many years ago. She made it for my dad every Christmas. I inherited the recipe after she passed away,and now I make it for him. I am posting it here so I won't lose it.I hope some of you will enjoy this as much my dad.

I forgot to rate the recipe in my review, but I give it five stars. It is delicious.
Also, I dusted the pan with ground pecans before pouring the batter in to bake. Then I iced it with a powdered sugar glaze and decorated it with candied kiwi and cherries. (see picture I took).
MGM
Blend cream cheese, butter, sugar,eggs, and vanilla well.
Slowly add 2 cups cake flour sifted with baking powder.
Combine remaining 1/4 cup flour with fruit and nuts.
Fold into batter.
Pour into greased 10in. bundt pan.
Bake at 325* for 1 hour and 15 minutes.
Cool in pan for 5-10 minutes before removing.