Prep 15 mins
Cook 20 mins

This is so good. Plus another way to use leftover beef roast.
Directions
Preheat oven to 425 degrees.
Spread out raw dough from can onto greased cookie sheet.
Bake for 4 minutes.
In large skilled, saute the peppers, mushrooms, and onion in oil until tender; add garlic.
Spread pizza sauce onto prebaked crust, dot with cream cheese, sprinkle with mozzarella, all the veggies, beef, pepper rings, cheddar cheese, and oregano.
Bake for about 10 minutes, or until cheese is melted.
Reviews
Most Helpful
Wonderful pizza! Great choice of veggies. I used white mushrooms. I didn't use jalapeno but used pickled hot peppers slices. I loved this pizza. Thanks WiGal :) Made for Alphabet tag game
We absolutely love pizza here and this was amazing! Embarrassingly it was the first time I've ever tried Philly cheesesteak even though I've wanted to for so long! There were so many flavours and textures on this pizza, it was so good!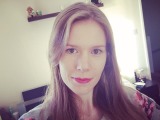 Super good! Thanks for posting the recipe!