Philly Cheese Steak Pizza
Prep 15 mins
Cook 10 mins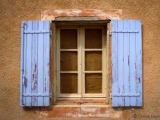 Source: Canadian Living Magazine: October 2006 "Inspired by the Philadelphia cheese steak sandwich, which features thinly sliced beef, cheese and sometimes sautéed onions, this pizza is perfect for the few slices of leftover roast beef. You can spice it up with pickled hot peppers".
Directions
In large skillet, heat oil over medium-high heat; sauté green pepper, garlic, onion, mushrooms, oregano, salt and pepper until onion is golden and no liquid remains, about 5 minutes. Set aside.
On lightly floured surface, roll out pizza dough to fit 12-inch (30 cm) pizza pan. Spread with pizza sauce. Arrange half of the cheese over sauce; spoon vegetable mixture over top. Top with roast beef and remaining cheese.
Bake in bottom third of 500°F (260°C) oven until crust is golden and cheese is bubbly, about 10 minutes.
Reviews
Most Helpful
A very nice pizza! I accidentally didn't follow directions and put all the cheese on top of the sauce instead of saving some for the very top...so I was stuck with sprinkling on some cheddar at the end. No big deal though, delish either way :)
Very good pizza! I used a sweet red pepper, a small vidalia onion, and cremini mushrooms. For the meat, I used part of some leftover uncooked beef roast that I'd frozen and sliced into very thin slices. I cut the slices into large strips, then sauteed them in the pan first until browned, then added the garlic, and finally the rest of the veggies. Then I cooked the mixture until the veggies were tender and spooned it all together onto the pizza. It was delicious! Thanks so much for sharing, Lambkyns!
AW this was so good! The boyfriend and I loved it!