Phil & Deb's Canadian Dirty Rice
Bergy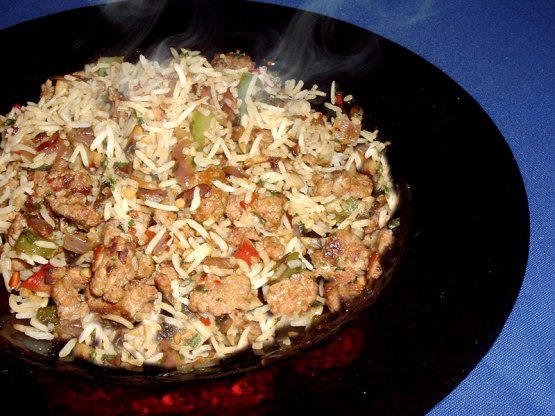 An American in Canada told me how much he missed the dirty rice he used to have at home. This is something we slapped together from about 10 different recipes we found on the web.
Spray a large non-stick pan with vegetable oil spray.
Brown crumbled sausages in pan along with diced onion, bell peppers, and garlic.
Drain fat and season with cayenne pepper, red pepper flakes and garlic powder.
Add water and simmer for about 20- 30 minutes, until the vegetables are cooked down.
Add Worcestershire sauce and Franks Hot Sauce (Tabasco).
Simmer for 15 minutes.
Add cooked rice, stir gently, until all rice is moistened.
Top with green onion and parsley, stir lightly and serve.