teresas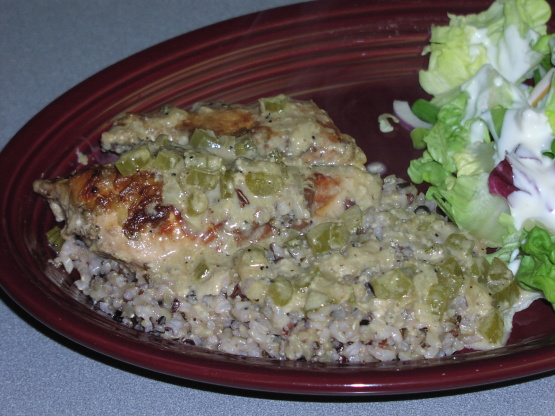 This has always been our recipe of choice when it's time to Pheasant hunt. Now with Zaar! there are lots for us to choose from. Thought I would pass on another recipe. Please try it! I think you'll also love to make it during Bird Season! It's like who has only one chicken recipe!!

One more tip, it doesn't take an hour and a half to cook, more like 45 minutes. This may be because we cut the pheasant into breasts and cook them that way, similar to chicken.
Cut pheasant into quarters.
Dredge pieces in flour.
Melt butter in oven-safe skillet over medium-high heat.
Add pheasant, and cook until browned on both sides, turning once.
Add onion and next 7 ingredients.
Put oven-safe skillet in oven.
Bake, covered, at 350°F for 1 1/2 hours or until tender.
Remove pheasant from skillet, and keep warm.
Cook pan drippings in skillet over medium-high heat until reduced to 2 cups.
Serve with pheasant and rice.