Pheasant Nuggets-Deep Fried and Delicious!
teresas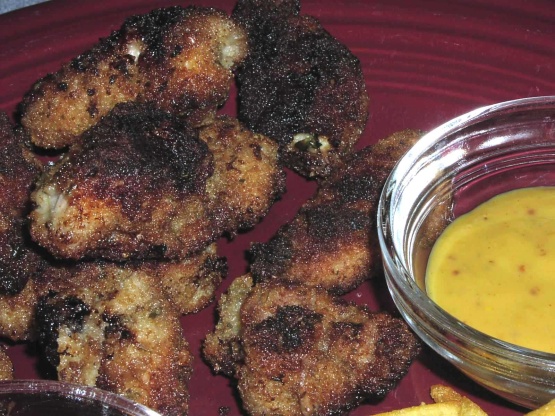 Every pheasant hunting season I make up a batch of these yummy little nuggets of goodness.

Very tasty, though I might add garlic, onion or red pepper flakes to the bread crumbs next time. These are so quick to put together...I used plastic baggies for the flour and crumbs which worked better for me. They fried up super quick but my family ate them even quicker...thanks for sharing this great recipe.
Cut breasts into bite-sized nuggets.
Put flour on a paper plate.(makes for quick and easy cleanup).
Put bread crumbs on a separate paper plate.
mix eggs and milk in a shallow dish, such as a pie tin.
Dip each nugget in flour, shake off excess.
Dip in egg/milk mixture.
Dip in bread crumb mixture.
Set each breaded nugget aside, on a clean paper plate.
Heat oil to 350°F in a heavy pot or cast iron skillet.
Fry nuggets, a few at a time until golden.
Remove to paper towel covered plate.
Sprinkle with salt.
Serve with cocktail sauce or honey mustard sauce.