Catnip46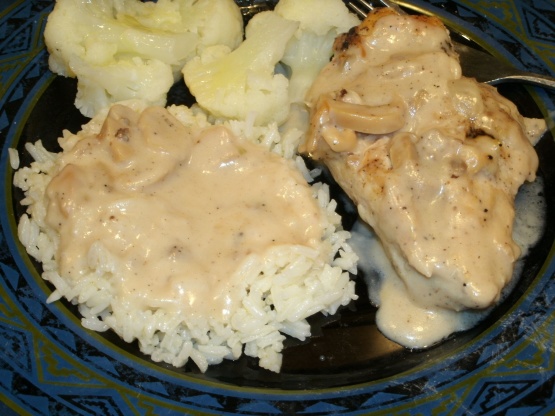 This recipe calls for Beau Monde seasoning. Beau Monde is a mellow beefy flavor with broad tones of celery, onion and garlic. Widely sought for use in party dips and Bloody Marys. Marvelous on salads, green vegetables, or pot roast. It can be hard to find. Spice Island is one brand. There seems to be a lot of recipe for making Beau Monde seasoning with a lot of ingredients in them, I'm sure they're all good so if you can't find the seasoning in the grocery store make your own or just omit altogether.
Disjoint bird, split breast, brown sections in butter using hot skillet. Season breast with salt, pepper, beau monde spice and celery salt.
Turn meat often. Place in buttered casserole.
Using same skillet, combine onion, mushroom soup, cream and sour cream. Stir constantly over low heat.
Add wine or broth.
As soon as mixture approaches boiling, pour over bird in casserole.
Add button mushrooms.
Bake covered in oven at 300-325 degrees for about 2 hours.