Pheasant and Vegetable Stir Fry
teresas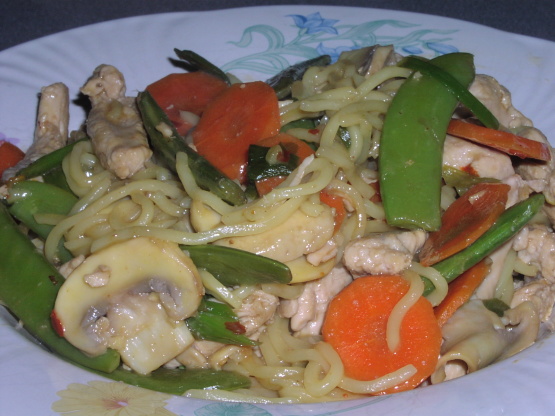 This came from the back of a package of pheasant breasts. Try using marmalade or orange juice in place of the lemon juice for an easy change. I've also substituted different vegetables, snow peas or even baby corn. Serve over hot rice.

Excellent dish! I'm always on the hunt for new and delicious Pheasant recipes. This has a wonderful Asian taste to it. I used soba noodles instead of serving it over rice. I made as posted with the exception of changing the veggies. I sliced my carrots, used snap peas in place of the asparagus. This is a dish you really can play around with. I plan to make this often. The Pheasant kept moist and tender. Thanks for posting.
For the sauce:.
Combine all ingredients in a small bowl; set aside.
For the stir fry:.
Heat 1 tsp oil in a large skillet or wok over medium. Cook and stir pheasant and garlic for 6-8 minutes, or until pheasant is just barely pink. Remove from pan and cover to keep warm.
Increase heat slightly, add remaining oil and vegetalbes. Cook and stir until vegetables are crisp-tender.
Add pheasant back to pan and heat through for a minute.
Add sauce to pan, stir over medium heat until it reaches a boil, and has thickened.