Pheasant and Apple Casserole
teresas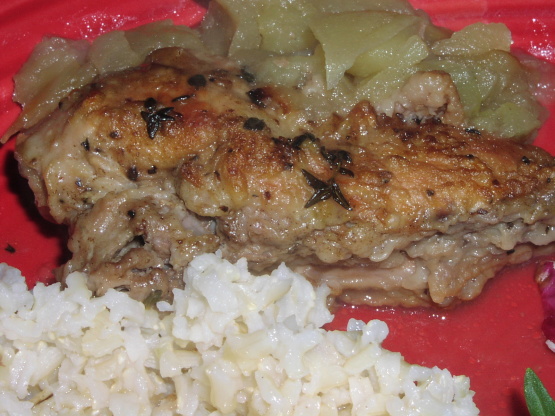 I found this recipe in a 1984 edition of "American Family Cooking" in response to a request for pheasant recipes. Sounds delicious!
Preheat oven to 350°F.
In a small bowl, combine the flour, salt and pepper.
Cut the pheasant into serving pieces and thoroughly coat each piece with the flour mixture.
Melt the butter in a large skillet, add the pheasant and brown on both sides.
Remove pieces to a 3 quart baking dish or casserole and sprinkle with the salt, pepper and thyme.
Stir in the apple slices, mix the cider and vinegar and pour over the pheasant and apples.
Cover and bake 1 1/4 hours.