Petit Chicken Cordon Bleu
Korkin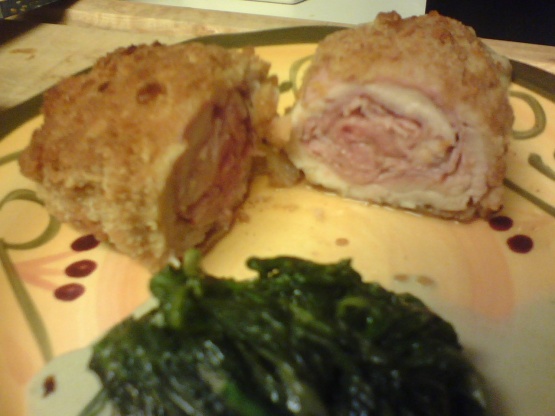 Perfect size for me, it worked out great. Ritz crackers make the best breading. So buttery. Yummm.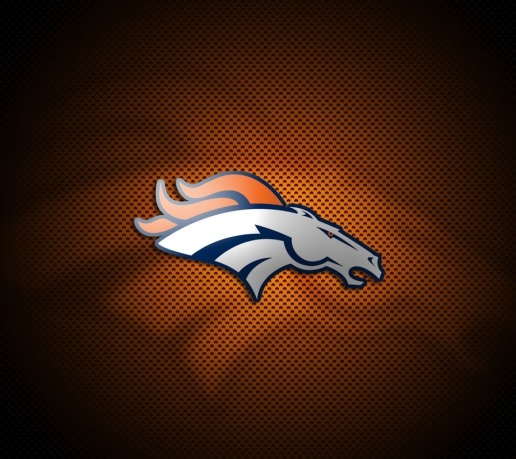 We (my husband and I) both like chicken cordon bleu, and this is a great recipe. The Ritz crackers do make a really good breading! My husband even said that is was really good, without me even asking what he thought. It was also very filling. I cut the recipe down to a 2-serving portion, because it was just the two of us (still using one egg), and I used French Swiss cheese, because my Safeway was out of guyere, and they said that was a good substitute. I also used 5 oz. chicken breasts in place of the thighs, which worked well. I served this with Brussels sprouts and tater tots. (I know, decresaingly classy.) :) Thanks! Made for Spring PAC 2011.
Preheat the oven to 400 degrees.
Lay the thighs out on a plastic cutting board and cover them in plastic wrap. Beat them with a rolling pin or a skillet, until slightly flattened. Sprinkle them with salt.
Place two pieces of ham over the chicken. Place one piece of cheese on each end and roll the thighs up into a roulade.
Coat the chicken rolls in flour, then the egg, then the crumbs, be sure to coat evenly in each stage.
Heat an oven proof skillet to medium heat and add the oil. Once hot, carefully place the chicken rolls, seam side down, into the skillet. Let brown, then turn over. Brown several more minutes, then place the skillet in the oven for 20 minutes.
Remove from heat. Let the chicken rest about 5 minutes before serving.