diner524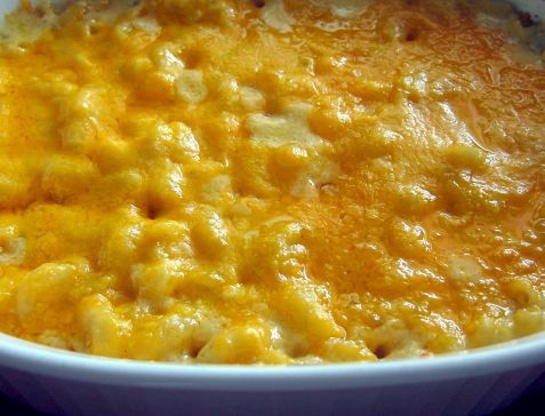 This is a simple, basic cheese sauce that can be used on just about anything. It's the recipe my husband uses to make cauliflower cheese and have put it here for safe keeping and sharing. The additional 50 grams of cheese is optional if you will be using it as a topping. Cooking time is an estimate as I'm not the one who usually makes it.
I made this for lunch last week for my son and I. He has become a huge pasta lover, so I used this sauce over macaroni and then topped with more grated cheese and bake it in the oven. It made a great homemade macaroni and cheese dish and would be great over broccoli. Thanks for posting!!
Melt the butter in a large saucepan over medium low heat. When melted, sprinkle the flour over. Whisk continuously for 2-3 minutes, making a roux the consistency of paste. If necessary, add a bit more flour to get the right texture.
Slowly add the milk to the roux, stirring constantly. Do not increase the heat at this point. Make sure the milk is thoroughly combined with the roux.
Once combined, raise the heat a bit and bring slowly to a boil. Let boil about 30 seconds, then remove the pan completely from the heat.
Add the 200 grams of grated cheese and stir until melted.
USES -- Pour over the dish you are making, such as cauliflower or pour into a serving bowl (as for dipping, etc.) Can also be used for potatoes au gratin.
If using on a veggie, sprinkle the optional 50 grams of cheese over the top and place under the grill/broiler for 3-4 minutes or until golden brown.
Enjoy!