Pete De Soeur (Nuns Farts)
Geri H.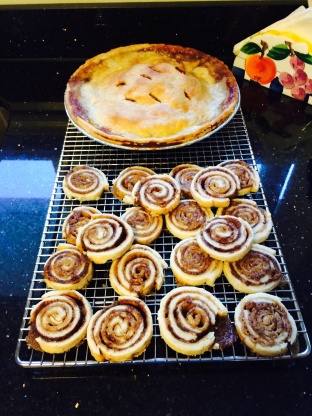 The name of this recipe doesn't sound appealing but trust me it is. It's been a family French recipe for years and I would love to share it with you.

A holiday staple.<br/>Thanks for posting the recipe! Sometimes I don't use butter... and as is the custom in our family, I don't actually measure. Many decades ago Nana (my memere) made these with the leftover Toutiere ("toot-care") pie dough. There was always plenty of dough -- she probably planned ahead.<br/>I made the meat pies for 2 cousins, one from each side of the family. I included Nun's Farts in with the pie for the only cousin who shared Nana. She said they brought tears to her eyes as she hadn't had them since her Mum's passing decades ago. She never knew them by that name (perhaps her Mum had more class.) I asked other people -- and not one person had ever heard that name! I was relieved to find there was someone out there who had and it wasn't something I inadvertently called them in restitution for parochial school education.<br/>More power to you for keeping the tradition and name alive.<br/>Bonne année!
-Pre-heat oven to 375.
-Roll your room temperature dough to less then 1/2 inch thickness into a rectangular shape.
-With a spoon, spread 2 tbsp of butter evenly over dough.
-Evenly cover the butter with brown sugar leaving a little room around the edges of the dough.
-Sprinkle cinnamon over brown sugar.
-Tightly roll up the dough and seal the seam with your left over butter.
-Trim ends off and cut rolled dough about 1/2 in thick and lay flat on sprayed cookie sheet.
-Bake for about 12 min or until brown sugar is caramelized.
-Lay waxed paper on your work surface.
-Once out of the oven, wait about 5 min then gently remove from pan and place them onto the waxed paper.
-Let cool completely - about 10 minute.
-These can be frozen for future use for up to a month.