Rita1652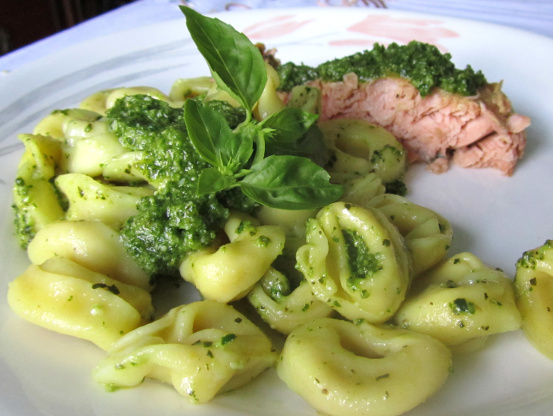 Here I go again. A take off of my Pesto. Sneaking in good for you foods. Kale! It fights fat is high in fiber, vitamin A, calcium, a great sources of beta-carotene, one of the antioxidants believed by many nutrition experts to be a major player in the battle against cancer, heart disease, and certain age-related chronic diseases, it also provides other important nutrients. Check out some good information on kale here http://benefitof.net/benefits-of-kale/ Do make the whole amount and freeze as ice cubes to add to soups.
While processot is running add garlic.
Put in next 4 ingredients. Pulse to blend.
Slowly add oil through feed tube to make a nice paste.
Season with Pepper and salt if desired.
Do take note the cheese has high sodium.