Pam-I-Am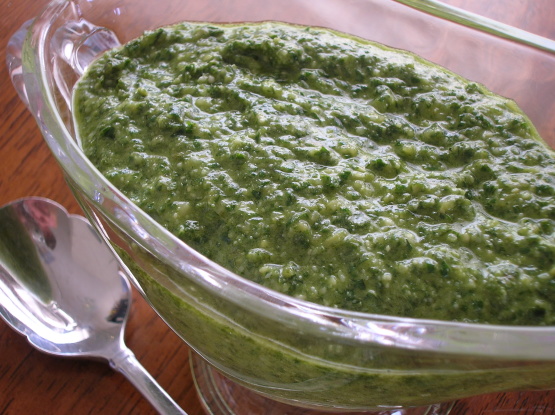 Sounds just like the one I make although I don't measure anything - simple but elegant and just amazing on whole grain fettuccini. I've never tried with garlic but that sounds like a nice variation.
Place basil, cheese and nuts in food processor or blender.
Pulse a few times.
Stream olive oil through feed tube until desired consistancy is achieved--I usually use a little more than a 1/4 cup of oil.
Toss with hot cooked pasta or use as a spread.