Pesto Pizza with Artichokes and Prosciutto
Prep 10 mins
Cook 45 mins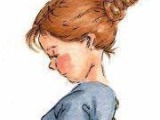 Fragrant and sophisticated, a pesto topping helps make this pizza special. Easy to make and very tasty.
290 g twin pack italian pizza crust mix
4 tomatoes, skinned,seeded and finely chopped
3 tablespoons green pesto sauce
1 (260 g) jar artichoke hearts or 1 (260 g) jarbaby artichoke hearts packed in oil, halved if not already done (reserve oil)
2 ounces prosciutto
1 (150 g) packet mozzarella cheese, drained and finely sliced
1 ounce freshly grated parmesan cheese
2 tablespoons oil, from the artichoke jar
Directions
Make up the pizza mix according to instructions and roll out quite thinly to fit the base of a shallow square or round baking pan.
Heat oven to 425*F.
Mix the tomatoes with 2 TBs of the pesto and spread over the pizza, leaving a bare rim around the edge.
Scatter the artichokes and prosciutto on top.
Cover with mozzarella and sprinkle with the parmean and some freshly ground pepper.
Drizzle with the rest of the pesto, which has been mixed with the artichoke oil.
Bake for 20 minutes until the base is cooked through and the cheese has melted.
Serve hot!
Most Helpful
This was pretty good! I never thought to try proscuitto on a pizza. I am glad that YOU did! I added some parmesan cheese and wound up eating almost the whole pizza by myself. Thanks for posting this, I will definately make it again!