Boomette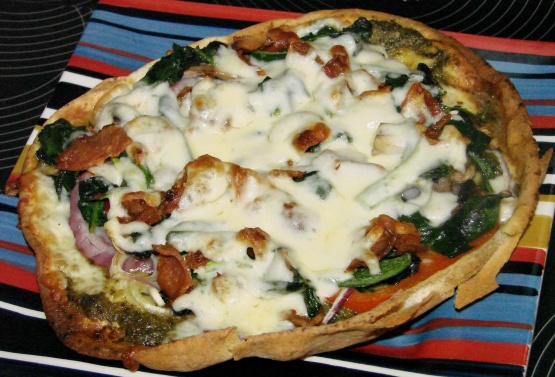 I love these little pizzas. Amounts are guidelines and may be altered for your taste.
Preheat oven to 375°F.
Place pita bread on baking sheet.
Spray with Olive Oil cooking spray.
Place in oven and bake for 3-4 minutes.
In a skillet heat 1 tsp olive oil.
Add spinach and saute just until slightly wilted then remove from heat and set aside.
Remove pita bread from oven and spread each with 2 tablespoons of pesto sauce.
Spread the remaining ingredients between the two pita breads.
Top with mozzarella and Parmesan cheese.
Bake for 10-15 minutes or until cheese is melted.