Calee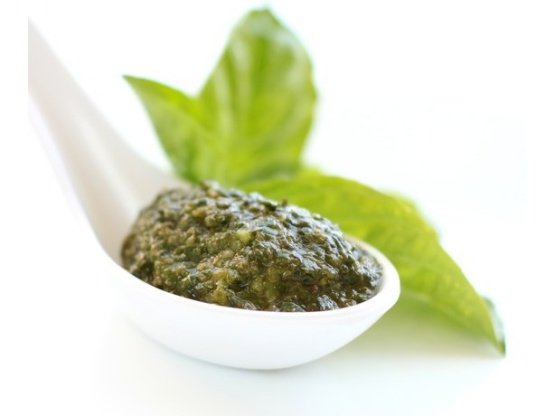 It's just my husband and I, so every time I would make a batch of pesto, half of it would go bad. Here's a way to freeze your pesto...the trick is to not add the cheese before freezing.

It's Saturday night and I feel so bad for the people that ate at a restaurant and were not only disappointed by the food but also by the high cost. We made this pesto with the abundance of basil in our garden and served it over homemade pasta (#3474)----HEAVEN! I just hope I have enough basil come in yet to make another batch or 2 to keep frozen for the cool winter. Incredible recipe!
Put basil, oil, pine nuts, garlic and salt into a blender or food processor. Process until smooth. Makes 2 cups of sauce.
Spoon sauce into ice cube tray. Put in a freezer bag and freeze.
To use, take out as many cubes as desired and microwave or leave out at room temperature until thawed.
When using the sauce, add about 1 tbsp of pecorino romano (more or less, depending on ice cube size and your taste) for each ice cube you use.