3 Reviews
Fabulous! I used yellow pepper, added a little roasted garlic mayo to the pesto & chicken, used spinach instead of lettuce, and served it on plain wheat bread since I didn't have an focaccia. This was a last minute decision for dinner, just to use up some leftover rotisserie chicken. Will make again for sure!
After seeing Cookiedogs picture I had to make this sandwich. I, too, halved the recipe with great success. This was one very filling sandwich. I couldn't get any provolone cheese and so I used mozzarella instead. These were delicious. Thanks!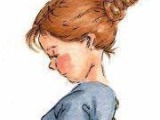 This is a welcome change to the traditional mayo chicken salad. I reduced the recipe to 2 servings and used 1 6inch square piece of herb focaccia bread and cut it horizontally. After I filled the sandwich, I cut it on the diagonal. This 1/2 recipe made 2 very filling sanwiches. The olive oil from the pesto gave the focaccia great flavor. This is going into my cookbook!

Pesto Chicken Salad Sandwiches