gailanng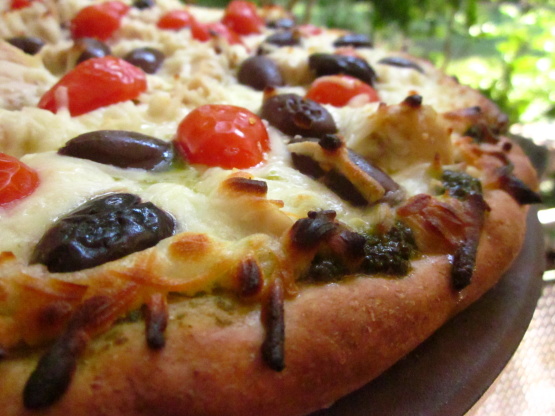 This is a great pizza with a different taste than the usual toppings.
Preheat oven to 500°.
Spread pesto sauce evenly over crust.
Place tomatoes and chicken evenly over crust.
top with mozzarella cheese and black olives if you like them (I don't).
Bake pizza for 5 minutes.
Remove from oven and sprinkle Parmesan cheese over entire pizza.