~Nimz~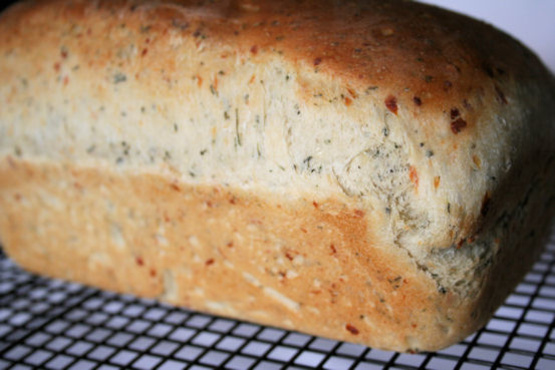 This recipe came from my bread maker recipe book. It's one the few recipes that I really do from it. It tastes nice and smells great as well. Much better than a lot of herb breads. Worth a try.

A very nice bread. I made it in the ABM with great results. My house smelled wonderful as it was baking! Thanks for a keeper of a recipe.
Put all the ingredients in the bread machine according to manufacturer's input order.
Bake on basic bread cycle.