Pesto Artichoke Chicken over Rice

This is an adaptation of my Artichoke Chicken with Rice recipe (#183814). The pesto saves time on mixing up seasonings, and lends a wonderfully rich flavor to the rice. PLEASE NOTE: Due to comments on this and my similar recipe I've noted that you need to use converted or brown rice for this to turn out right.
Directions
Place rice in crockpot and add the broth.
Rinse chicken and pat dry; cut into bite-size pieces.
Place chicken on rice and sprinkle with salt and pepper.
Add artichoke hearts.
Pour pesto over chicken and artichokes, then spoon cream of chicken soup over the top.
Cover and cook for 4 - 6 hours. Check rice and stir about an hour before cooking is complete to avoid "mushy" rice.
Most Helpful
I like all of these ingredients separately, but when you put them together, it just didn't work for me. My daughter, who will eat most anything I cook took a pass on it tonight. I felt there was too much of an artichoke taste going on. Maybe cutting the artichokes to 1/2 a can would be better. But another problem was the pesto sauce. It soaked into the rice turning it a greenish grey color. Not a very attractive dish when served. Sorry. :-(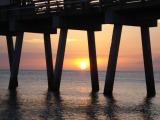 Unfortunately we didn't like it... The taste of the pesto was not a good combination with the chicken... And I used a delicious basil pesto I buy at Sam's.

Easy and adaptable. I have made this about 3 times now and have made it a different way each time. I now add frozen spinach and I only use about 4 tbsp of pesto and the taste is fine. This is a keeper for me.