oh.donna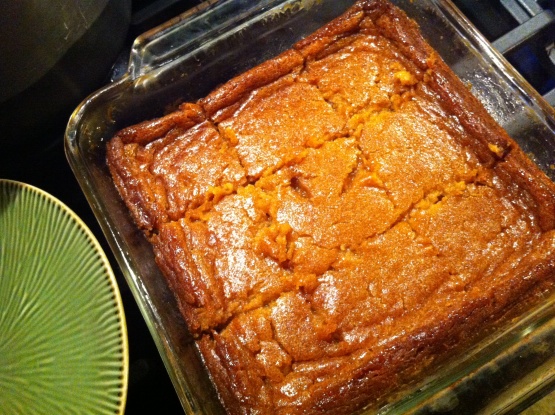 I never liked persimmon pudding until I tried this. This was my father-in-law's recipe. He was a good cook! Enjoy!

Top Review by kitina
This was very yummy! The persimmon by itself was terribly bitter but in this recipe it was absolutely delicious!
Combine persimmon pulp with sugar.
Beat in eggs. Mix in milk, then butter.
Sift or stir flour with baking powder, cinnamon, nutmeg.
Mix with persimmon mixture.
Pour batter into a well greased 9-inch square cake pan.
Bake in a 315-325°F oven for approx 60 minutes or until knife comes out clean.