Katie S.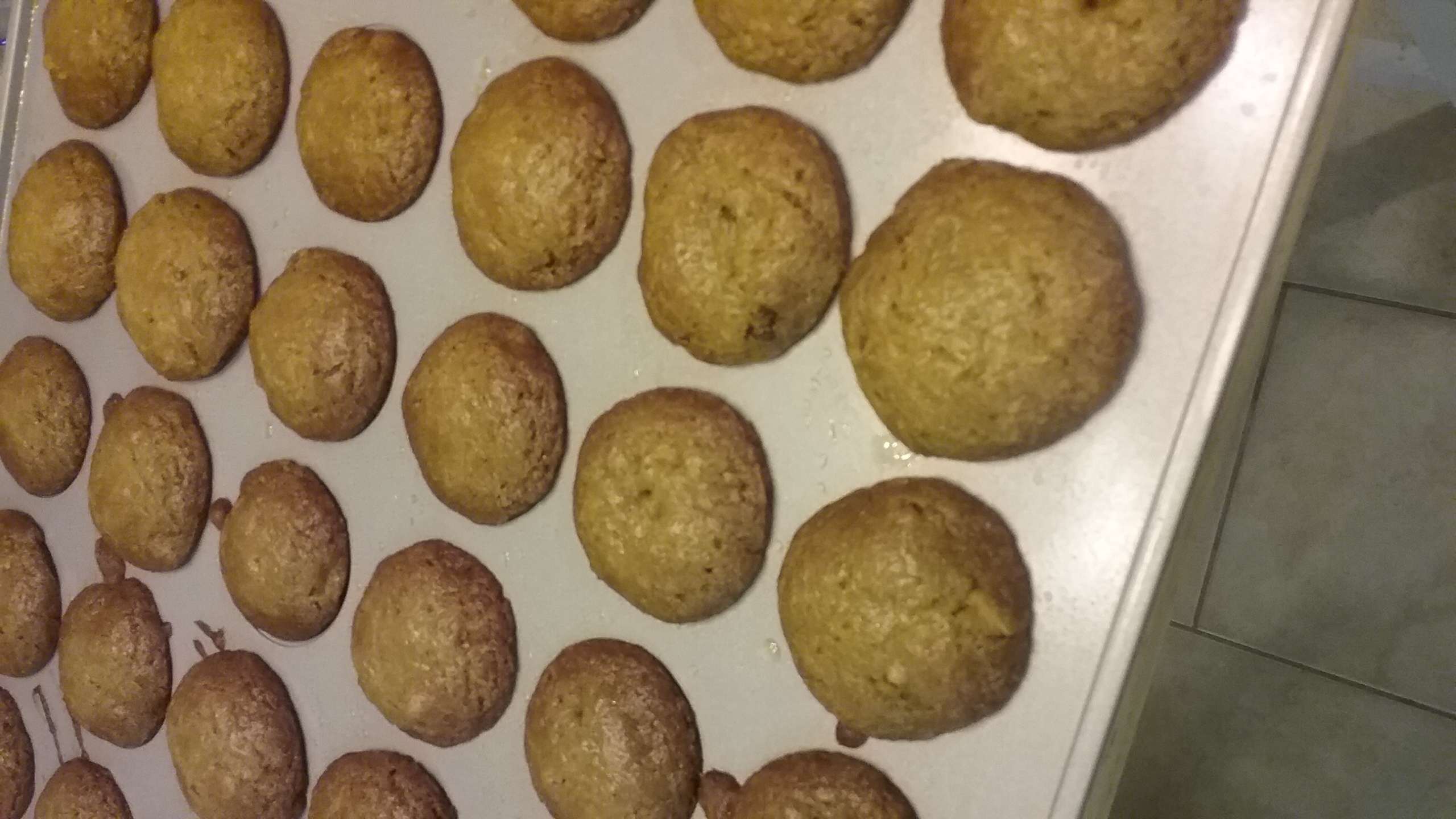 This recipe came from an e-mail recipe group several years ago and was attributed to a Randy Pollak. I don't know whether Randy posted the recipe or was its source (or both), but I'm very grateful for it.
I made quite a few tweaks: -Triple recipe (holiday baking!) -Add two eggs (total for the whole tripled batch) -Sub walnuts for pecans (that's just what I had on hand) -Sub 1t orange zest for the extract (again, it's what I had in hand) -Sub 2 parts dried cranberries to 1 part raisins -Baked in mini muffin tins about 15 minutes, or until the toothpick comes out clean. They came out beautifully and smell AMAZING; can't wait til they cool down!
Place all dry ingredients in a mixing bowl.
Blend oil, pulp, and extract.
Combine the two mixtures and stir only until thoroughly blended (do not beat).
Spoon into greased or papered muffin tins (12 regular size or 36 mini/'gem' size).
Bake in a pre-heated 350-degree oven: 25 minutes for regular muffins; 12 minutes for 'gems'.