Persian Vegetable Casserole (Kukune Sabzi)
Debbwl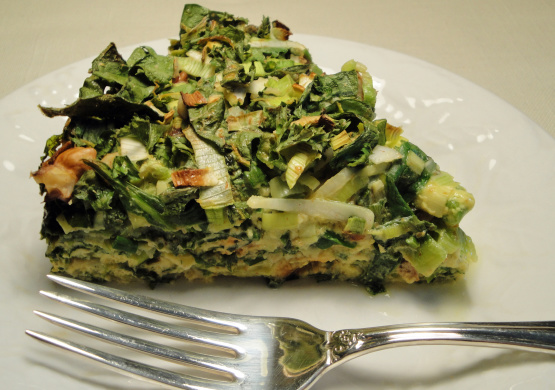 This meal-in-itself makes a great party dish with a side of yogurt. From the Simply Natural Café Organic Restaurant in Miami Fla. They have a wonderful menu of organic, vegetarian and vegan dishes. I have not made this but it sounds yummy so put here for safekeeping. Adapted from "In a Persian Kitchen" by Maideh Mazda .

Top Review by Debbwl
Made a nice brunch served with side warm whole grain bread. We really liked the taste and texture the walnuts gave this meal. Made as written baking in a spring form pan, think next time might play with step 3 and put the veggies in the pan and then pour the egg over the top instead of mixing in a bowl before panning. Thanks for the post.
Heat the oven to 325*F.
Put all the vegetables and herbs in a bowl. Add the flour and salt and pepper to taste. Add the walnuts and mix.
Beat the eggs well and add to the vegetables.
Melt the butter in a 9 inch cake pan and pour the vegetable mixture into it. Bake 1 hour or until the top is crisp and brown.
Makes 4 to 6 servings.