Persian Style Carrot Salad
awalde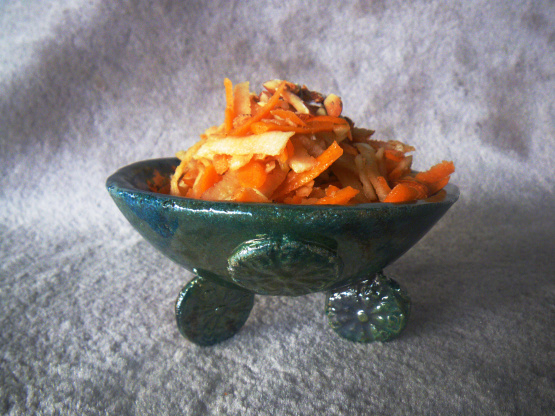 This is a very tasty, light and easy to prepare salad. It can be combined with grilled meat.

I made this early in the morning and to be honest the taste I took just after mixing it didn't impress me a lot. That wasn't the case after letting it chill for 4 hrs. My lunch time serving was alive with lovely flavor and the lemon, that had time to work, added a wonderful sparkle. No additional seasoning was was needed and the almond crunch added a lot to the texture. This is very quick to put together using the food processor to do the grating and it was enjoyed very much.
Mix all ingredients together.
Don't add salt, it would soak water!
Refrigerate at least one hour.
Serve and enjoy.