awalde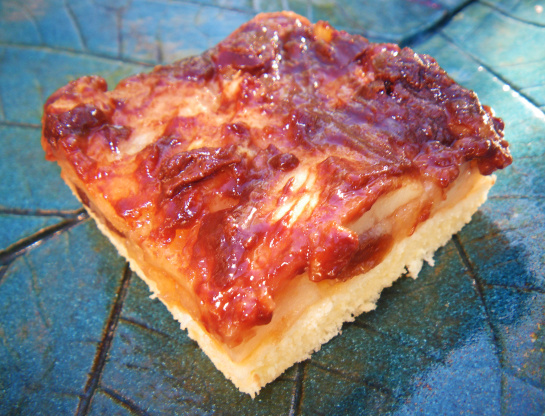 A delicious apple cake topped with chocolate!

this is a dense not really sweet cake . to me it was almost bread like , im not saying it right .it was good thats not the issue im trying to describe texture here .its different than american cakes still good just different . i only used a teaspoon of rosewater for me it was good its a pretty cake thank you for posting it
Mix eggs and sugar with a food processor until soft. Stir in the flour, the cornstarch and the baking powder to soft dough.
Cover your square mold of 30 to 40 cm with baking paper and smear your dough.
Bake 12 minutes at 180°C (heat and timing are basing it on convection oven).
Mix the apples, with rosewater, sugar and raisins. Heat in the microwave until hot (it takes about 8-10 minutes). You can do it in a pan too.
Mix the water with the starch well in a glass and add to the apples mix.
Heat again until it thickens. And spread the apple mix on the baked dough.
Prepare your chocolate frosting as indicated by the instructions and brush it on the apples mix.