2 Reviews
Such a good syrup! Delicious used as suggested. Also delicious mixed with sparkling water and some gin (I suspect not at all a Persian use for it but very good indeed)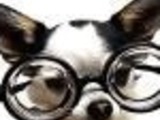 What for a refreshing and different drink!
My children could'nt guess what is the main ingredient of this syrup. Rhubarb give a great taste, acidity and consistency to this syrup.
I think this would work very well with lemon juice as well.
Thanks a lot for this short trip to Persia!

Persian Rhubarb Syrup